Casts & backslabs - waterproof options

Slings

Custom made

splints

Walking boots & braces

for all joints

Dry needling

MET

: Muscle Energy Techniques

"Real time" Ultrasound -

imaging of your abdominal muscles to assess & train

Screening

Massage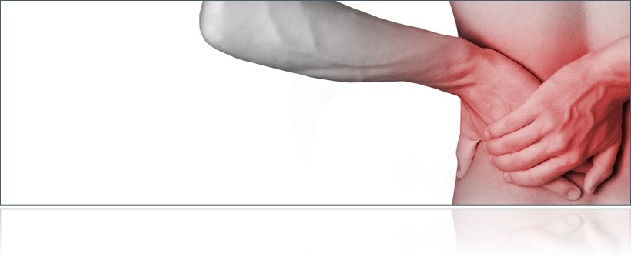 Hands-on manual therapy + real time ultrasound core muscle training
Since 1984, The Sports Physio Clinic has been helping people with injuries related to exercise, sport & work. As physiotherapists, we are trained and qualified to assess, diagnose and begin management of your injury.
You do not need to wait to see us, you can call immediately and have an assessment ASAP. You do not require a referral to visit our clinics.
If we are fully booked, we will try and fit you in for an emergency "assessment only" consultation, or put you on our cancellation list to be seen as soon as possible.
Please let the receptionist know if it is an emergency or an acute (just happened) injury.
What can you expect when you see a physio?
A thorough history & examination enables the physiotherapist to make an accurate diagnosis & start the most appropriate treatment as soon as possible. We will talk to about the history of your injury, general health and family history.
To get the full picture, we may write you a referral for an x-ray or MRI. If your injury is not resolving in the time & manner we have discussed with you, we will refer you to a specialist in that area for their opinion and examination.
When you meet our physiotherapists, you will receive injury management guided by the latest evidence based research together with the practitioner's experience. Treatment is exercise-based and involves hands-on manual therapy.
Whether you are returning to work, surfing or running a marathon - your rehabilitation plan will be specific & focus on injury prevention strategies.
Injury prevention is a large part of what we do. We provide screening for athletes in "pre-season" so they are able to make changes before training and competing begins. Exercise based rehabilitation programs together with strapping, bracing & other strategies can be provided for your sport or activity.







Affiliations, appointments & memberships

Alice joined our team in 2017. She is working at both West Pymble & Narrabeen clinics.
2

015 - 2017 Clinical Pilates Instructor [St George Physiotherapy & Pilates]
2015 - 2017 Southern Districts Rugby Union [2nd - 4th grade for Southern Districts Physiotherapy]

2017 NSW U17 Netball & UTS St George Sparks Netball Samsung Premier League 2017

2016 Netball NSW venue physiotherapist Samsung Premier League 2016 Season

2016 Australian Rugby 7's Youth Dev. Camp

2016 Netball NSW State Age Champs. Div. 2

2015 - 2016 Netball NSW State Team Trials

2014 Tongan netball team (Netball Series in Fiji)
We recently asked Alice some other questions to get to know her a bit better…..
1. Where were you born? Tamworth NSW
2. Where did you study physio? University of Sydney
3. Favourite sport to watch? Netball & Rugby Union
4. Best moment being involved in sport so far? Working with NSW at the National Netball Championships for the past 2 years - some amazing memories!
5. Who has influenced you the most in your Sports Physio career so far? I've learned so much from all the different physios I've worked with, it's too hard to pick just one! It's so interesting seeing how others approach their job and adapting that to your own style. I also love getting to know my teams and riding the highs and lows with them - physios are in such a special position here and I love the bonds you develop and experiences I've been lucky enough to have in those environments.
6. Your sporting hero? Roger Federer or Julie Corletto
Alice is currently available at Narrabeen Wednesday & Friday and West Pymble on Monday, Tuesday and Thursday. Please call 9981 4099 for more information.

Meet a staff member - Alice Brown!