Physiotherapists with a special interest in continence & women's health address a broad range of issues including:
Urinary Incontinence or leaking with sport, exercise, coughing, laughing & sneezing

Sudden & urgent needs to go to the toilet

Pelvic Organ Prolapse

Pelvic Pain

Constipation

Core and Postural Stability

Pre and Post Natal Care
The fact is that these issues affect men, women & children with 2 in 5 women experience incontinence, and 4.6 million people experience some form of incontinence in their lifetime. Most people are too embarrassed to ask for help.
Physiotherapy should be first port of call for treatment of incontinence; it's world's best practice & is about 16 times cheaper than surgery. Physiotherapy has an equally high success rate* - with up to 84% of women with stress urinary incontinence becoming dry with physiotherapy in 3 months of treatment.
None of these issues are normal - and do not need to be part of your day.
*Source for all statistics is the Continence Foundation of Australia.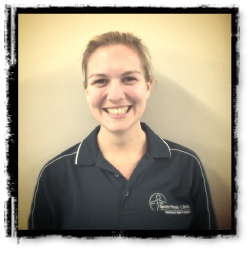 Continence & Women's Health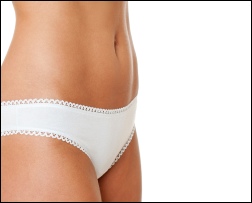 Did you know that if people are performing pelvic floor exercises incorrectly, they can

make their symptoms worse

?
Do you know

where

your pelvic floor is &

how

to contract it correctly?
These muscles extend like a sling from your pubic bone (front) to the sacrum (back) and holds the organs (bladder, uterus, prostate & bowel) in the abdomen, not allowing them to sink down into the vagina.
Weak pelvic floors occur with childbirth, obesity & chronic constipation. Pelvic floor physiotherapists have done further education to allow them to help you work out the most likely cause of your problem - & in most cases it can be as simple as improving your pelvic floor muscle co-ordination & strength, or simply getting the pelvic floor muscles to relax.

As we age we can fear coughing, laughing, sneezing or jumping, & struggle to manage leaking or back pain.
Because collagen & oestrogen levels decrease with age & menopause, our pelvic floors become more susceptible to damage, leaving us with an increased risk of incontinence & pelvic organ prolapse.
A weak pelvic floor allows abdominal pressure to cause urinary leakage with activity and by pushing pelvic organs downwards, cause persistent back pain. Plus - after childbirth & as we age, our body can start to recruit muscles incorrectly leaving your pelvic floor muscle weak & uncoordinated with movement.
Prevention is the best solution - and for those who already suffer from incontinence, pelvic organ prolapse or general pelvic floor weakness - there is help for you today.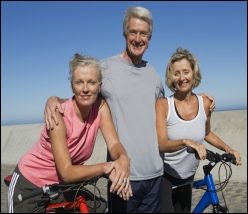 Did you know that by the end of pregnancy the weight of the baby on the pelvic floor can be equivalent to that of a 100kg man standing on a trampoline?
Women have an increased risk of leaking urine, bowl problems & prolapse after childbirth - particularly those who already have bowel or bladder issues pre-pregnancy. Issues are more common after having your first baby, a large baby, long labour & a difficult vaginal delivery. Caesarian births are equally at risk of causing problems after the third CS birth.
Although most problems improve over the first six months, pelvic floor training when done correctly can help, & in cases where problems continue longer than six months - make sure you see your Women's Health physiotherapist or doctor for an assessment and management plan.
Penny has individual assessments and small group sessions to help with lumbopelvic and pelvic floor weakness.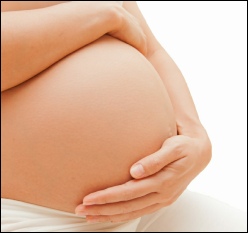 The Sports Physio Clinic Narrabeen | The Sports Physio Clinic West Pymble | © 2014 | Contact Us