Basic foundation class.
Education & strength program

Identify & develop correct activation & control of deep abdominal, lumbar & pelvic floor muscles - and feeling free to move.

Individual assessment prior to starting the class to ensure correct muscle activation & specific individual focus

Dynamometry muscle strength testing

Real time ultrasound assessment.

Small class - maximum 6.

Working in school terms with make up classes at end of term
A gentle exercise + education class. Time spent in & out of the water learning about the changes to expect during pregnancy, the issues that can develop and ways to avoid problems. We recommend an initial assessment prior to the class to allow Penny to target any specific, individual problems.
Class Outlines
Wk 1 – Pelvic floor: anatomy & function
Wk 2 – Changes in pelvic floor anatomy
Wk 3 – Bladder & normal micturition cycle
Wk 4 – Bowel & anal sphincters
Wk 5 – Pregnancy and exercise
Wk 6 – Types of incontinence
Wk 7 – Types of prolapse
Wk 8 – Birth and its stages
Wk 9 – Vaginal delivery or C-section
Wk 10 – Immediately post birth
Wk 11 – Breast-feeding, positions & pain
Wk 12 – Returning to exercise
A more advanced class.
Individual assessment prior to starting the class to ensure correct muscle activation & specific individual focus.

Dynamometry muscle strength testing

Real time ultrasound assessment.

A class combining different forms of functional strengthening & movement skills

Grow confidence in movement - improving your strength, stability & endurance
Small class - maximum 8.

Working in school terms with make up classes at end of term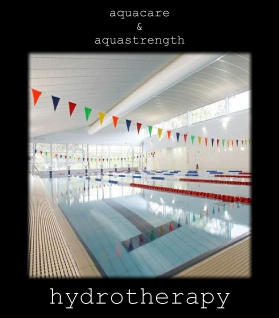 Hydrotherapy: Classes for all levels
Aquacare
30 minutes

small class with close supervision

gentle range & strength program

specific, gentle muscle activation

weekdays & saturday morning

individual class or 10 pack
Aquastrength
Tuesday & Thursday
8.30am Aquacare
9.00am Aquacare
9.30am Aquastrength
Saturday
9.00am Aquacare
9.30am Aquacare
10.15am Aquastrength
The Sports Physio Clinic Narrabeen | The Sports Physio Clinic West Pymble | © 2014 | Contact Us