Craniosacral & Visceral Therapy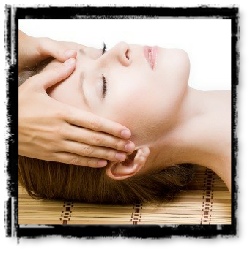 Ali Cromme is one of our most senior and experienced physiotherapists who has a passion for treating pain and dysfunction using her extensive skills in Visceral manipulation (VM) & Cranio-sacral therapy (CST). Ali works at our West Pymble Clinic weekdays.
CST is a gentle hands-on healing technique to mobilise & release the C/Sacral system.
By complementing the body's natural healing processes, CST is increasingly used as a preventive health measure for its ability to bolster resistance to disease, and is effective for a wide range of medical problems associated with pain and dysfunction, including:
Migraine Headaches

Chronic Neck and Back Pain

Motor-Coordination Impairments

Central Nervous System Disorders

Orthopedic Problems

Traumatic Brain and Spinal Cord Injuries

Post-Surgical dysfunction (www.upledger.com)
Viceral Manipulation(VM) was developed by world-renowned French Osteopath & Physical Therapist Jean-Pierre Barral. Comparative Studies found Visceral Manipulation Beneficial for:
Acute Disorders
Digestive Disorders
VM assists functional and structural imbalances throughout the body including musculoskeletal, vascular, nervous, urogenital, respiratory, digestive and lymphatic dysfunction. It evaluates and treats the dynamics of motion and suspension in relation to organs, membranes, fascia and ligaments. VM increases proprioceptive communication within the body, thereby revitalizing a person and relieving symptoms of pain, dysfunction, and poor posture.
Women's and Men's Health Issues
Pain Related to
Post-operative Scar Tissue
Post-infection Scar Tissue

Autonomic Mechanisms
The Sports Physio Clinic Narrabeen | The Sports Physio Clinic West Pymble | © 2014 | Contact Us